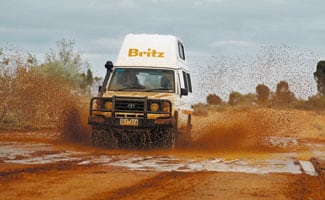 Property Information:
7 Cygnet Rd, Kangaroo Island, Kingscote
Welcome to the Kangaroo Island Seaside Inne, a Kingscote hotel on Kangaroo Island
Ideally situated in a quiet location, where all rooms have a sea view, the Kangaroo Island Seaside Inn sits on beautiful Kangaroo Island and is the perfect hotel for both business and leisure travelers. This Kingscote hotel is minutes from the Penneshaw Maritime and Folk Museum and Little Sahara Desert, a series of spectacular sand dunes that rise out of bushland in the center of the island.
Hotel Services and Amenities:
Tour Desk
Unlit Outdoor Tennis Courts
Restaurant *
Seasonal Outdoor Pool
Outdoor Parking
No Pets Allowed
Meeting Room *
Guest Laundry *
Iron & Ironing Board
Handicap Rooms
Guest Use Copy Machine *
Car Rental Service *
* Indicates services/amenities that may require an additional cost.
Be sure to visit the Hope Cottage Museum, which tells the history of the area. One unusual tourist attraction is the Island Pure, a sheep dairy and cheese factory. Another unique attraction is the Emu Ridge Eucalyptus Distillery, which is the last remaining eucalyptus oil distillery in South Australia.
Flinders Chase National Park is about two hours from the hotel. The island is literally crawling with wildlife, including koalas, seals, wallabies, goannas, kangaroos and more. Several beaches and bays are on and around the island, providing water activities for everyone.
Getting to Kangaroo Island is easy with multiple ferry and air departures from Adelaide and the Fleurieu Peninsula. Tour buses and the airport shuttle arrive at the hotel for guest convenience.
Accommodation Information:
Services/Amenities in All Rooms:
Room Service *
Non-Smoking Rooms Available
Free Coffee
In-Room Air Conditioning
* Indicates services/amenities that may require an additional cost.
Location Information:
Kangaroo Island remains one of Australia's last unspoilt wilderness areas. Seal Bay is unique in the world as a place where people can walk amongst wild seals suckling their young and in perfect harmony with the humans around them.
Their ecology has not been ravaged by introduced species to the same degree as the mainland of Australia. Consequently the native flora and fauna, particularly the small marsupials, exist in almost their original state.
Wildlife is abundant and the "tame" animals at Flinders Chase are a delight, particularly for the young. Seal Bay, Kelly Hill Caves, Remarkable Rocks, Admiral's Arch and the wildflowers, when in season, are just some of the many attractions to enjoy.