Tour Information for Organised Coach and Bus Tours in South Australia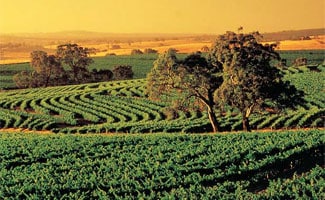 South Australia is one of the best places in Australia to take an organised tour. Most tours here originate from Adelaide as this is the easiest place to get to. Adelaide has a domestic airport and air services arrive from all other Australian destinations. South Australia has some fantastic destinations that you will want to include in your itinerary. Kangaroo Island is the second largest island in Australia and is a wonderful place to see our wildlife in its natural habitat, The Barossa and Clare Valleys are among Australia's premier wine growing districts and a South Australian wine tour should not be missed.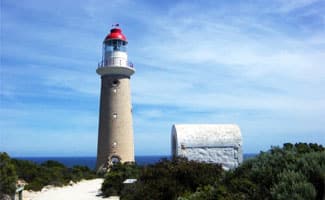 The Murraylands and Mount Gambier on the Limestone Coast need inclusion and on the western side you should also visit the Yorke Peninsula and the Eyre Peninsula. The Outback to the north of the Flinders Ranges includes great attractions like Wilpena Pound and the opal mining town of Coober Pedy.
In South Australia we use several of the country's leading tour companies for our customers. AAT Kings, Adventure Tours, and Gray Line Tours all provide a huge range of tours some of which can also be used as interstate transfers. If you can manage it the "Ghan" is one of the world's leading train tours and it departs from Adelaide for Darwin, in the north, on a regular basis. This tour also provides a great way to see Alice Springs and Ayres Rock in Outback Australia while providing transfers to the Northern territory at the same time.
If you would like a little help to put together your itinerary to tour South Australia then why not let us organize it for you. Our staff are expert in tour itinerary's all around Australia so just send us an email request or give us a call and we will get to work for you.