From luxury coach tours, safaris, camping adventures, four-wheel driving tours, guided tours and train rides, there are many ways in which you can see what Outback South Australia has installed for you. Outback South Australia includes a great number of famous destinations and one of the best ways to see most of the region is to come on board any one of the tours that make their way through the region. Whether you solely want to concentrate on outback South Australia and do it well or perhaps join a tour that travels through outback South Australia on the way to a different destination, you can take your pick.
There are scenic flights that you can do, four-wheel driving tours over the Flinders Rangers, tours to Lake Ayer, and Aboriginal tours to join. You can visit outback towns and take a sightseeing tour of the town attractions, book a tour that will visit towns such as Cooper Pedy, Marree, Andamooka, Oodnadatta, Roxby Downs, William Creek, and Woomera that all have a fascinating history to soak up in the old buildings and museums. There are legendary tracks to walk along with your own personal tour guide, National Parks to hike through, and sand dunes to explore. You can visit iconic attractions along the way, and see breathtaking scenery and stunning landscapes, endless sunsets, and an abundance of wildlife on a huge range of tours that is on offer in Outback South Australia.
Take a tour of Lake Ayer or perhaps even fly over it for a bird's eye view, take a tour of a working mine, or visit an underground hotel for the night. Mine for opals in the world's largest opal mine, you can be a postie for the day on the outback mail run or even join in on the Great Australia Cattle Drive for something really different. There are wildlife spotting tours, adventure tours, overnight camping adventures under the stars and farm stays where you can really get your hands dirty and see how a working farm carries on. Join an Aboriginal elder for an informative walk through the wilderness where you will learn about the cultural significance of the region and taste some bush tucker along the way or join a tour that will take you along the famous Birdsville, Oodnadatta, or Strzelecki Tracks. Take in spectacular gorges and ranges, lakes, National Parks and reserves, and experience the natural tranquillity that outback South Australia is renowned for.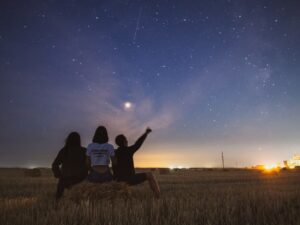 From rugged escarpments, towering cliff tops, beautiful gorges, flora, and fauna, these are just some of the things that you can look forward to when joining any one of the tours that make their way through outback South Australia. Walk along creeks and rivers, do some star gazing or book onto one of the nighttime tours where you can watch all of the nocturnal animals come out to play. Walk through desert caves, tour through the Gawler Ranges, tour through towns where you can see how they used to build their houses to keep out of the heat by living underground and come up close and personal with a variety of animals, anything from kangaroos, echidnas, emus, koalas, goanna, wombats, wallabies, birds and more. You can choose to see this by foot, car or coach, join a four-wheel driving tour, camping expedition or travel by train through the region. But one way or another, everyone must experience outback South Australia at least once, to see why this region is so famous for its stunning beauty and awesome attractions.