With attractions such as the Flinders Rangers, the Gawler Rangers, Cooper Pedy, Oodnadatta, Lake Ayer, the stunning sunsets and National Parks, it is no wonder why so many people come to outback South Australia to experience it for themselves. From the historic towns, surrounding landscapes and some of the country's best attractions all located here, outback South Australia is the ideal place to really experience the true essence of Australia.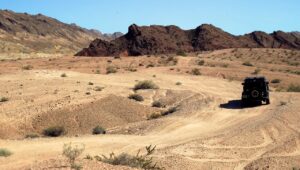 Take in the Gawler Ranges with its rugged cliffs tops, towering escarpments, gorges and wildlife and the Flinders Rangers is one of the more popular attractions of outback South Australia where you will come face to face with many outback adventures. See the amphitheatre of Wilpena Pound where you will discover a huge stone crater and a world within a world to explore or perhaps you might like to make your way along one of the famous desert tracks of outback South Australia, known as the Birdsville Track, the Oodnadatta Track or the Strzelecki Track. There are scenic flights to be enjoyed over the Flinders Rangers as well as the Gawler Rangers and a trip to Lake Ayer is certainly something not to be missed, as you will be greeted with one awesome sight that will simply take your breath away.
Play on a grassless golf course, set out on one of the hundreds of hiking tracks that will take you along creeks, rivers, around lakes and through National Parks and forests. Explore the deserts and sand dunes on a four-wheel driving tour or bring the kids along for a step back in time as you set out on a sightseeing tour with a twist. Visit underground homes and hotels, mine for opals in the world's largest opal mine, do some shopping while you are visiting one of the towns or stop in at one of the pubs for a beer with the locals who will always make you feel welcome. Dine in one of the restaurants, cafes and bars, enjoy the nightlife in a number of the main towns and stay at some great accommodation along the way.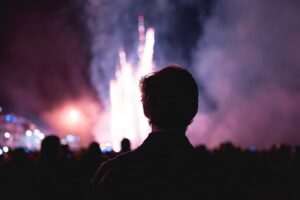 Outback South Australia is just teeming with an endless list of attractions and activities that all ages can do, from horse riding, bush tucker tours, trips to a working farm, cattle droving, wildlife spotting and hiking trips. See the dramatic sunsets that are definitely one of the main attractions of outback South Australia and do some star gazing upon a star-strewn sky that seems to carry on for ages. Enjoy annual festivals, races and markets, sample great food and wine along the way, do a cycling holiday that you will never forget or take a heritage train ride through the Flinders Rangers. Soak up the arts and culture, take a tour across the Simpson Desert and just experience a holiday where you will be surrounded by stunning landscapes, beautiful scenery, wildlife and sunrises and sunsets that will blow you away.
The attractions that have put outback South Australia on the map are endless, so the only way to discover them all is to plan to holiday here. With something for everyone and no matter what type of budget you wish to travel on, outback South Australia is certainly a place for all travellers. Find out more about the variety of attractions that you can fill up your days with when travelling through outback South Australia.