Whether you are after something in town or exploring the surrounding region, Outback South Australia has many activities that everyone can get involved in. Young and young at heart all fall in love with the outback of Australia, with its many natural wonders, sightseeing delights and marvels that will simply take your breath away. Located beyond Port Augustus, Outback South Australia is a tourist destination that has to be seen to be believed.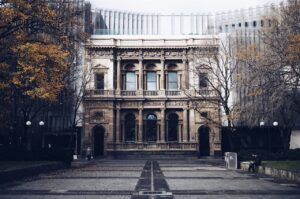 From the Flinders Ranges right up to the border of the Northern Territory there is a huge expanse of land to explore that is called the Outback of South Australia. With scenic routes, main highways, and unsealed and sealed roads, you will have every chance to experience the many fun-filled activities and attractions here in Outback South Australia. Visit places such as Woomera where you will find a large rocket research area or Cooper Pedy with the world's largest Opal mines to tour through, walk through many museums that are located within the main towns of Outback South Australia, learn about the history and heritage and the way of the old mining days.
Tour through various mines that produce copper, gold, silver and uranium in the Olympic Dam mine in Roxby or even visit the opal mining town of Andamooka! There are working sheep farms to stay at, National Reserves and Parks to explore, desserts, and more. From hiking adventures, camping trips, wildlife spotting guided walks, four-wheel driving tours, and scenic flights you can do many different activities that are sure to delight in Outback South Australia. See underground churches and hotels, sit and enjoy a meal in one of the restaurants and pubs or wander the streets for a spot of shopping or browse through the local markets.
Go bowling, play a round of golf on a course with no grass, take a walk to one of the many scenic lookouts in the region or catch a movie under the stars. You can join night guided walks to see the nocturnal animals of the desert, sit and enjoy the star-strewn sky, go on an overnight camping adventure or dine under the stars. The starry sky of Outback South Australia is one of the main attractions of this tourist destination! Watch a camel and horse race, go to a bull riding competition or perhaps even join in on the Great Australian Outback Cattle Drive! Outback South Australia offers an endless list of activities, so there is every guarantee that you will easily fill up your days with many adventures and things to see and do.
Visit the Gawler Ranges, drive to Lake Eyre or walk through desert wildernesses that will leave you spellbound. You can learn about Aboriginal culture, try some bush tucker, learn about the way of the land, see timeless landscapes, view rock formations dating back millions of years ago and spend days watering holes, dams and lakes. Outback South Australia is a place that is made up of many beautiful attractions that are known the world over, and here you can choose from a range of activities and tours to see them all for yourself.