Looking for something affordable, a package that includes everything, or Yorke Peninsula accommodation that boasts enticing specials and holiday packages, well look no further than the Yorke Peninsula. With all its natural beauty, wonder and famous attractions, you can add the range of specials and packages to an already growing list of enticements of why you should visit this number one holiday destination on the South Australia coastline. Just 90 minutes from the city of Adelaide, the Yorke Peninsula has long been one of the most favoured holiday spots for all travellers at all times throughout the year.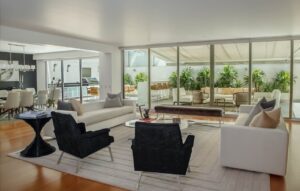 When arranging a booking at your preferred accommodation in the Yorke Peninsula you must enquire about the specials and holiday packages that each property may be offering at that point in time. All throughout the year, you can take advantage of some great deals that will have you saving loads, leaving money left over for the fun attractions and activities that this region has to offer. Perhaps you are searching for something just for the night so ask about the overnight rates and standby deals that can be very affordable or perhaps you might be interested in staying in one of the resorts, hotels, motels or self-contained apartments that dot their way through the towns and surrounding areas where you can not only have excellent accommodation to enjoy but also include a couple of tours, meals, transfers and make full use of the onsite facilities that will all be included into the one price. Book your flights and make all of the necessary arrangements before you even begin your holiday to the Yorke Peninsula, so that when you arrive all you will need to worry about is enjoying yourself and relaxing.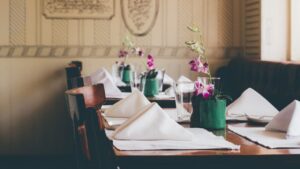 There are weekend packages, nightly specials, mid-week deals and school holiday packages and if you are passing through the Yorke Peninsula and haven't already arranged your accommodation ask about the stand-by rates. Pay for two nights and get the third for free, arrange for a holiday package where the kids stay and eat for free or for those of you planning a romantic vacation book a couples package that will pamper, indulge and revive you both for the entire time you are away. Arrive to champagne and chocolate, have a room overlooking the crystal blue ocean waters, enjoy room service, direct access to the beach and much more.
It doesn't matter what type of trip you are planning, business or personal there will be a great package or special for you to book when coming to the Yorke Peninsula. Include a range of business facilities, the use of a meeting room or conference venue, accommodation for your guests and meals in one price if you are putting together a corporate event, ask about wedding packages and deals that are great for families.
The Yorke Peninsula is a one-of-a-kind destination in South Australia with everything you could ever want and to add to it all, you can also look forward to great accommodation deals, specials and packages that will have you staying in wonderful accommodation and enjoying the many attractions, activities and entertainment this the Yorke Peninsula provides.