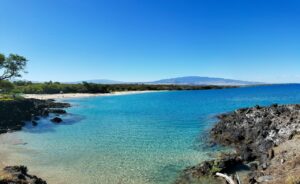 The Yorke Peninsula has so many attractions that it is hard to list them all on just one page! From water sports to town highlight right through to a huge range of accommodation, family fun, annual events, shopping and dining. Spend your time exploring the rugged coastline, and the pristine beaches, meeting the friendly and welcoming locals, soaking up the laidback lifestyle and just enjoying a holiday that is stress-free! The Yorke Peninsula is a holiday destination for all travelers, whatever your interests may be, from indoor entertainment to outdoor adventures.
So many tourists and travelers make their way to the Yorke Peninsula every year for one fact and that is to experience the many great water attractions that have put this region on the map. From year-round swimming, fishing, surfing and a list of other water sports. Join a fishing, diving or snorkeling charter that will take you to some of the best spots in the country, fish from historic jetties or walk the scenic coastal walks that make their way along the rugged and stunning coastline that will present some of the best views you will ever lay your eyes upon. The Yorke Peninsula is famous for its local seafood from the Blue Swimming Crab, sea scallops and more and if you are diving or snorkeling you may even have the chance to come across the Leafy Sea Dragon that calls these waters home. Taste some of the local delicacies in a range of restaurants, pubs and cafes within the towns of the Yorke Peninsula where good service isn't all you will enjoy!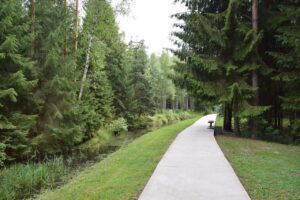 There are playgrounds for the kids on holiday, BBQ areas to picnic in, and National Parks including the iconic Innes National Park where you can explore and discover many interesting things along with scenic routes, cycling paths and hiking tracks to make your way along! Tour the Home Grown Trail, and discover the maritime history, farming history and heritage that surrounds the Yorke Peninsula that is ever present in the towns, communities restored buildings and museums. Each town in the Yorke Peninsula is unique and interesting in its own way presenting shopping treats, dining options, activities, markets, parks, gardens and beaches for you to take advantage of while you are here. Learn about the Aboriginal history and Dreamtime stories of the Yorke Peninsula on a variety of tours that you can book onto, get up close and personal to an array of wildlife, birdlife and sea creatures or walk through plains of wildflowers that blossom at the end of winter leading into spring.
Discover mountains of sand dunes, and untouched coastline, watch emus and kangaroos roam freely or enter into the water to see what you can find. Reel in the catch of the day, feast on crayfish and many more sea delights or relax in one of the foreshore parklands. The Yorke Peninsula is brimming with attractions too great to list them all. The only way you are going to discover them is by holidaying here for yourself! Whatever the occasion, business or personal, you will find a plethora of attractions that will suite your travel requirement for a trip you will never forget. Make use of the many function and meeting rooms, business facilities and coordinating services for your next event, bring the family for a vacation to remember by the sea or plan a romantic trip with someone special for a trip away where you can completely indulge the senses.