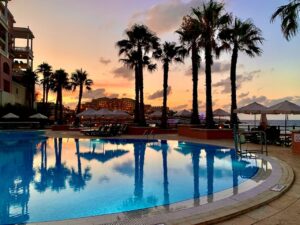 From Ardrossan to Coobowie, Kadina to Maitland and Moonta Bay, there are a number of destinations within the Yorke Peninsula that you can select that all have great resorts and accommodation for you to stay. Offering year-round sunny weather, pristine beaches, and an endless list of attractions, activities, and entertainment, the Yorke Peninsula has long been one of the most favoured holiday destinations for many travellers, and the resorts here just add the icing to the cake.
From beach frontage to secluded resorts in quieter locations and rooms overlooking the stunning coastline, there are many wonderful resorts that you can have the pleasure of staying at while holidaying in the Yorke Peninsula. Resorts are a great place to stay as many of them provide ample things just to do onsite alone and will also base you in a great location so that you can take in the many sights and attractions that this region offers.
Have your luxury resort come complete with tennis courts, spa, sauna, games room for the kids, playground, restaurant, bar and lounge area, tour desk and secure undercover parking. Looking for a friendly resort or a family-orientated resort for a great holiday with the kids, one that will provide opulence and luxury or somewhere close to the beach, these and many other extras are included in a number of resorts located within the Yorke Peninsula.
When arranging a room at one of the resorts or hotels in the Yorke Peninsula you may like to have a private balcony, full kitchen, air conditioning, CD player, DVD player, bath robes, laundry facilities, in-house movies, hairdryer, mini bar, in-room heater, private spa bath, plasma TV, iron and ironing board and tea and coffee making facilities to really add to your stay! These and many other inclusions can be what you look forward to in your resort room making it somewhere where you can relax, rest and unwind.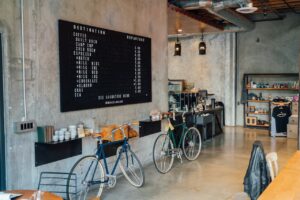 Have the beach just across the road, be within walking distance of the shops, restaurants, cafes, museums, art galleries and other town attractions or perhaps somewhere where you can forget about the outside world and indulge and pamper yourself is something that entices you. There is a range of different resorts for all occasions in the Yorke Peninsula, business or pleasure.
Take a look at many of the towns that dot their way through the region that provide ample accommodation for all travellers, budget through to luxury you will find just what you are looking for. Book a one, two, or three-bedroom resort room, studio villa, executive suite or family room, ask about the great deals, holiday packages and specials that may be on offer where you will have your accommodation, meals, tour and more all included into the one affordable price.
A holiday in the Yorke Peninsula will let you revive the senses, where you can laze on white sandy beaches, explore National Parks, go boating, explore the rugged coastline and discover a holiday destination that is alive with attractions. Your resort accommodation will let you experience all of this and more and will add the cherry to the cake of an already perfect trip away.