With its sun-kissed beaches, rugged coastline, untouched wilderness, and warm and welcoming towns and communities, there is plenty of reasons why you should make the Yorke Peninsula your next holidays destination. Brimming with attractions, activities, accommodation, shopping, dining and so much more, you will find a huge list of interests that will draw you to the Yorke Peninsula for holidays to remember! Locate around one and a half hours from Adelaide and beginning at Port Wakefield, the Yorke Peninsula has long been one of the most desired holiday destinations for all travellers whether you are someone who loves to indulge, enjoy adventure, arts, culture or simply soak just kick back and relax.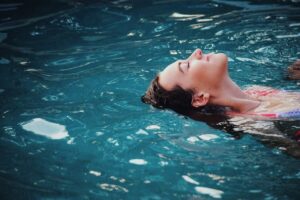 Escape the city and enjoy holiday activities and attractions by the sea where the kids can swim in crystal blue ocean waters, you can discover underwater reef gardens that are teeming with sea life, swim with dolphins, discover the Leafy Sea Dragon that can be found in these waters or experience some of the best diving and fishing in Australia that can be right at your doorstep. Take the kids down to the local jetty to see what you can reel in, go crabbing for the famous Blue Swimming Crab or dine on local delicacies like the sea scallop of freshly caught fresh.
Every town in the Yorke Peninsula presents its own highlights from accommodation in hotels and resorts as well as luxury accommodation, shopping and dining, picnicking, BBQ's, museums, sightseeing tours and beaches. See the Red Cliffs at Ardrossan, stay directly on the beach in your own holiday home at Black Point, experience the farming industry within Curramulka, enjoy a variety of water sports at Hardwick Bay, soak up the heritage of Maitland or base your holiday around the Yorke Peninsula Field Days held within the town of Paskeville. Each and every town offers its own things to see and do, so every town is well worth a visit to spend some time in to see what it holds for you.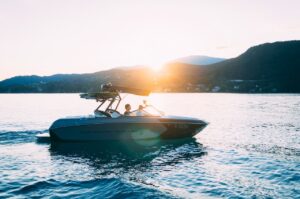 It doesn't matter if you are someone who loves fishing, boating, outdoor adventures, leisurely walks along the printless beaches, seeing emus, kangaroos, wallabies, goannas, koalas, birds, possums and so many more animal species up close and personal, the Yorke Peninsula has it all! Plan a holiday of luxury where you can be pampered and indulge, bring the kids for a holiday by the ocean or backpack your way through enjoying the many sights and delights. With a range of accommodation including caravan parks, hostels, luxury hotels, motor inns, bed and breakfasts, holiday homes, cottages and four and five star resorts you will find the ideal place to check the holiday specials and packages that will suit you and your budget.
The Yorke Peninsula is a holiday destination that attracts every type of traveller from both overseas and interstate as only the best of the state is on show here. Have a holiday for the senses, where you can relax, unwind and rejuvenate, take your taste buds on a discovery tour of culinary delights, explore and discover a world of adventures or simply laze on the beaches that the Yorke Peninsula is famous for.