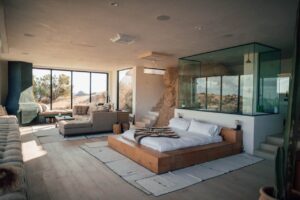 Everything from opulence, elegance, sophistication and designer looks, your luxury accommodation in the Yorke Peninsula will be everything and more. Some 90 minutes from the city of Adelaide lining part of South Australia's coastline in the Yorke Peninsula with all its delights. All travellers from all around come to indulge, relax and revive the senses in this one of a kind holiday destination. For business or pleasure, you will be able to stay in wonderful Yorke Peninsula accommodation that is second to none.
Whether you are after something for just yourself, the two of you, the whole family or looking to accommodate a host of guests for a business function or special event, you can book a variety of styles of luxury accommodation to suit all occasions. Stay for the night, plan a short stay but many come for an extended holiday to really experience all that the Yorke Peninsula has to offer. With pristine beaches with secluded coves, stunning coastline, scenic drives, day spas and more, your luxury accommodation won't be the only thing that you can have to look forward to.
Holiday homes are based right along the Yorke Peninsula that provide not only all of the creature comforts of home in the way of air conditioning, full kitchens many with stainless steel appliances, granite top benches and more but you may also be able to have your own sunken spa, stylish ensuite, modern furnishings, total seclusion and complete beachfront access too. The holiday homes in the Yorke Peninsula are ideal for extended stays and if you need something for a number of people. There are also resorts with sea views, private balconies, designer kitchens, bath robes, spa baths, plasma TV, and a large king-size bed. Enjoy uninterrupted views of the ocean, take a dip in the pool or dine in the fine dining restaurant for breakfast, lunch, or dinner. You can take your pick from holiday homes, luxury villas, and heritage cottages that present their own twists, charm, and unique style as well as self-contained apartments right in the centre of the towns located within the Yorke Peninsula.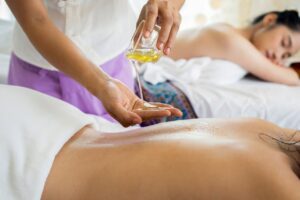 Enjoy wonderful hotel accommodation that you will look forward to returning home to at the end of the day, receive quality service and take advantage of the many onsite facilities that each luxury accommodation property has to offer. Be pampered in the day spa, laze by the pool, enjoy a cocktail in the bar area or sample some local delicacies prepared by the chef for dinner.
You can stay in cosy bed and breakfasts for those romantic trips away for just the two of you, in split-level homes where water sports are right on your doorstep, stay in a stylish boutique hotel room overlooking the Spencer Gulf and some would even say their type of luxury accommodation is tucked away in a beach shack on a secluded beach where the water and sand are literally right at your doorstep. You can wake up to the sound of crashing waves every morning and have the crystal blue ocean waters as your own personal view to enjoy.
The luxury accommodation in the Yorke Peninsula is ideal for all occasions, so find which one suites you and your budget and book it before you miss out!