Booking Information for the Yorke Peninsula Accommodation
For the next trip that you are planning to the Yorke Peninsula, you will be able to book your ideal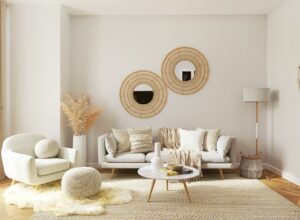 style of accommodation for the price you wish to pay. From budget to luxury there are many types, shapes and sizes of accommodation that are suited to all travellers! Book something for yourself, for the family, for a group of friends, function or backpacking adventure and be able to easily arrange just what you would like to stay at no matter what time of year you are visiting.
The Yorke Peninsula is a holiday destination that is situated just one and a half hours from Adelaide that begins at Port Wakefield and continues west to many other different seaside towns and communities where you will find plenty of accommodation. Stay by the sea, in the heart of town or perhaps in the quieter surroundings away from the crowds that can often flock to the Yorke Peninsula especially during the peak seasons of the year, to enjoy the many attractions and activities.
Backpackers will be glad to find many affordable places to crash at, from backpacker hostels, caravan parks and budget hotel rooms. There are dorm rooms, well-maintained facilities, a swimming pool, a kiosk, a tour desk and friendly staff at the hostels and the caravan parks are great for backpackers who may be travelling in a campervan or motorhome. Make use of the laundry, hot showers, toilets and other onsite facilities that are included in the very low price.
You may also like to stay at a resort by the sea where you can have direct access to the beach or perhaps a cosy bed and breakfast where you can tuck yourself away and forget about the world and where the owners will cater to your every whim is something of your liking. Take the family to a holiday home by the beach where you will have all of the creature comforts of home at your disposal and so much more or take advantage of the self-contained apartments located within many of the towns and coastal communities that will have you within walking distance to all of the main attractions.
From farm stays, boutique hotel rooms, budget motel inns, cottages, family cabins, luxury villas for those romantic trips away with your loved one and even excellent camping facilities, you will certainly find the perfect type of accommodation for your vacation to the Yorke Peninsula. Planning a function or event, so why not find out about the business facilities, function rooms and coordinating ideas that will be at your disposal when you arrange to book yourself and the rest of your guests in one of the accommodation properties and where ever you do decide to check into for your accommodation in the Yorke Peninsula you will be able to take advantage of some great deals that will have you saving heaps. There are accommodation specials, great nightly and standby rates and holiday packages that you can book where not only will you have your chosen accommodation included but also meals, transfers and tours of your choice.
The Yorke Peninsula is a mecca for people who love the outdoors and just want to explore and discover and no matter where you decide to stay, your accommodation will place you close to many of the main and interesting attractions and activities that draw people here every year.