Comfort Inn Citrus Valley
With its stunning backdrops, the mighty Murray, award-winning wineries and beautiful wide open spaces, the Riverland region is one of a kind so why not book some accommodation to come and discover what this majestic place has installed for you. With the limestone cliff faces that weave their way through the countryside, the snaking Murray River that provides a host of attractions and activities for all to enjoy all year round, rich agriculture and plenty to see and do, your trip to the Riverlands will be fun for all.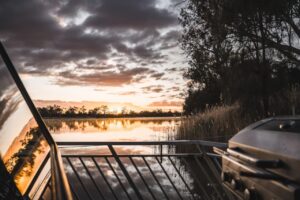 There are endless places for you to check into that will base you close to many of the main attractions. Whether you are after something that is cheap and affordable or perhaps wish to indulge yourself for a change with a relaxing and luxurious place of accommodation, the choice is available when booking some accommodation in the Riverland area. You can plan a holiday by the water, right near the water or right in the heart of the many interesting country towns and villages that dot their way through the Riverlands.
Plan for your next trip to be spent on a houseboat where you cruise the Murray River and its many spanning waterways and have a holiday of utter enjoyment. Houseboats range in size, so you can just plan something for the two of you or the whole family or even larger! Book your own floating palace that will be the perfect home away from home and discover the many highlights of the mighty Murray River as you travel along all you will need is a current driver or motorboat license to do so.
Short or long you will find some great specials and packages on offer at all of the accommodation properties throughout the Riverland region. Find out about the school holiday packages that are perfect for families or perhaps a romantic weekend vacation with your loved one is something of interest so arrange for a secluded bed and breakfast with many special treats included. There are riverfront bed and breakfast, holiday homes that provide ample room to move, resort with everything onsite that will leave you wanting more and country clubs that provide well-appointed room for budget prices.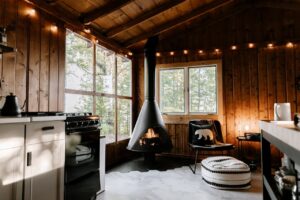 Arrange for a stay in a hotel or motel for the night or book a site at a local caravan park for anyone travelling with a motorhome, caravan, or camper trailer or wishing to pitch a tent. With grassed and beautifully shaded sites, both powered and non-powered, and all of the modern facilities you will need, this certainly is a great way to go. Booking your choice of accommodation in the Riverland will let you experience a place that is classed as the sunniest place in South Australia that also boasts breathtaking sunsets, an abundance of wildlife, fishing, bird watching, water sports, and plenty of family fun.
Whether you are after something that small or something with a bit of room to move, you will find just what you are searching for when arranging your accommodation within the Riverland. Ask about the great deals, specials and packages that you can take advantage of and start planning your trip to the Riverland where you will discover a whole different side to South Australia.