From the Murray River to the wetlands, the National Parks to the wineries, towns, and villages you will find plenty of activities to fill up your days with when holidaying in the Riverland region. Whether you are someone who loves nature, fine food and wine, the great outdoors and just looking for a destination that is ideal for the whole family, you simply cannot go past visiting the Riverlands area in South Australia. The Murray River is one of the main draw cards for this region which boasts a whole range of activities that are great for all ages from water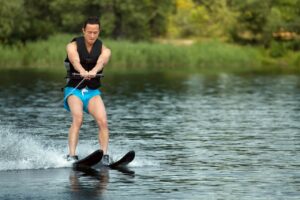 skiing, paddle boating, canoeing, kayaking up the river or just relaxing along the riverbank in one of the sunniest places of South Australia.
Take a day trip up the Murray on a boat where you can discover wetlands, billabongs and lakes that all peel off from the mighty river. View tall standing limestone cliffs, an array of birdlife and wildlife or just have a relaxing day out on the water. You can go fishing or swimming, house boating for your holiday or take time out to spend on or near the lakes. Lake Bonney is one great place to enjoy a host of activities from windsurfing, jet skiing, swimming, and yachting with the weekly races and so many other water sports that are great for everyone.
There are so many different ways for you to experience the Murray River, with a range of cruises and charters that depart daily, houseboats where you make your own itinerary as you go along, canoeing and kayaking tours, and scenic sightseeing guided walks along the riverbanks where you will get to see a variety of wildlife up close and personal as well as learn about how the river works. Enjoy an overnight camping trip by the river or come on board one of the last paddle steamers for a day to remember.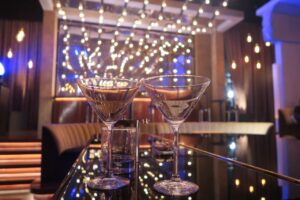 Wander through the vineyards, take a behind the scenes look at one of the wineries, meet the friendly locals along the way and taste some award-winning wines. There are farmers' markets to browse through, great local produce to try and with some of the state finest food and wine being produced right here in the Riverland, it is a haven for all foodies. You can play golf all day long on well-kept eighteen-hole golf courses, dine in a number of pubs, clubs, cafes, and restaurants for breakfast, lunch or dinner or pack a picnic and let the kids have fun in the playground while you sit back and relax state's
Take one of the scenic routes to see what you can discover in the Riverland region or make your way through the museums that can be found in any of the towns, or take time out to browse the weekend markets, retail stores and galleries where local artists display their fine works. The Riverlands region offers everything from small retail stores right through to larger shopping centres you can find many treats to buy along the way. With these and so many more activities on offer in the Riverland area, your holiday here will certainly be one that everyone will enjoy. To find out more about what you can look forward to in the way of activities, accommodation, attractions, family fun and entertainment when you travel to the Riverland.