Within Glenelg, Brighton, the main CBD, or perhaps even somewhere in neighbouring Victor Harbour, you can stay at your choice of apartment for your upcoming trip to Adelaide. There are a range of different styles for you to take a look at that will suit all types of trips, whether you are here for business or pleasure. Adelaide is a vibrant city with much to offer and so much of it can all be right on your doorstep, no matter where you check into.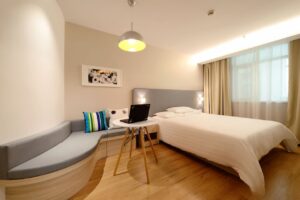 With one, two, three, and even four-bedroom spacious apartments, you can arrange something for just yourself or even a large family. Check out the studio rooms right in the heart of the city or even stay in a two-bedroom apartment with the kids. There are roomy suites for large groups of friends and if you have a large family you can pre-book interlocking hotel rooms so you can accommodate everyone. Stay for the night or plan to stay longer with short and extended stays being completely catered for. With many different inclusions within each apartment, you can enjoy things such as your own ensuite plus a second bathroom for the kids, a fully self-contained kitchen, mini bar, room service, plasma TV, DVD player, CD player, private views of the surrounding area from your balcony, modern furnishings and so much more.
Depending on where you check in, whether it is a three-star property or a five-star apartment, you can enjoy all of this and more. Prices for apartments in Adelaide start at very affordable budget prices for accommodation, even in the city, and carry on through to the higher end of the scale for those of you who are looking to splurge a little. Three, four, and five-star apartments are all available all year round to check into for your accommodation in Adelaide.
Why not find out about the great specials and accommodation packages that many of the apartments in Adelaide offer for all travellers. Take advantage of the standby rates, cheap overnight rates, mid-week specials, and holiday packages that are attractive to everyone. Pre-arrange everything from your airfares, apartment-style accommodation, tours, airport transfers, and more for your trip to Adelaide so you have everything organised before you even begin your trip away. Adelaide is a popular city at various times throughout the year so always plan well in advance so you don't miss out on your preferred place of accommodation.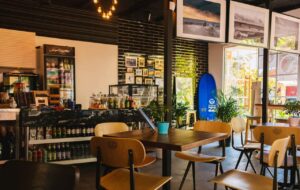 Whether you are after a fully equipped apartment, studio room, executive suite, family apartment, deluxe room, or luxury penthouse you will find the ideal apartment in Adelaide. With a range of onsite facilities for you to take full advantage of at all of the accommodation properties in Adelaide, you will not only have a range of attractions right at your doorstep for you to enjoy, but you will also be able to enjoy a host of other attractions and activities that Adelaide boasts all year round that will all be within easy reach of where ever you may be staying.
Book today, your preferred apartment-style accommodation in Adelaide, so you don't miss out, and discover a city where the country meets the sea.
Apartments in Adelaide: