Planning a family trip away, a couple's weekend, or even a business function with a number of guests to accommodate? Well, not take a look at the different resorts that you can stay at when you come to the city of Adelaide. With a range of different styles of resort rooms that can accommodate anywhere from two people to a large family, you will feel right at home from the moment you step through the doors.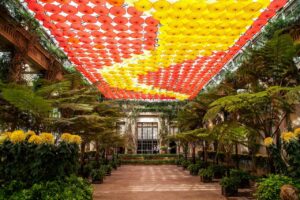 There are many various locations that you can book into, from resort rooms located in new Victoria Square, the Botanical Gardens, close to the city shopping, or down along the foreshore in one of the coastal suburbs such as Brighton or Glenelg. Adelaide is a spread-out city with many smaller suburbs so you can either have a place within walking distance to the shopping and dining that Adelaide is famous for or wake up to the sounds of the waves crashing on the beach each morning.
Starting with three-star properties and carrying on through to five luxury resorts, you can spend as much or as little as you would like to for your trip to Adelaide. Families will love the many great resort-style rooms available that are airy, light, and extremely spacious they can come fully self-contained, with air conditioning, a DVD player, CD player, in room movies for the kids, private balcony or courtyard, ensuite, and main bathroom. You can enjoy all of the mod cons for a very affordable price for the next family vacation with the kids as well as have a host of onsite facilities that are on offer at many of the resorts. Each resort boasts its own onsite attractions that will entice you to stay such as a swimming pool, landscaped gardens, spa, sauna, restaurant, cocktail bar and lounge, kids playroom, child minding facilities, school holidays activities and some even offer boutique shopping and a day spa for your indulgence.
Base yourself close to the designer stores, boutique shops, Rundle Street Mall, the city markets, extensive dining options, and many other city attractions, or have the beautiful beaches, water sports, marina precinct, and boating at your fingertips depending on where you wish to stay. Resorts can be the ideal place to arrange for your next overnight business meeting or corporate function where not only can you utilise the function or meeting rooms onsite but your guests can also stay in style. The resort staff will help prepare whatever occasion you are trying to plan, whether it be for business or a special occasion!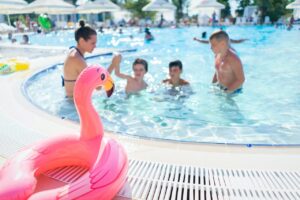 You can pre-arrange a holiday package for the two of you where you can have champagne and chocolates on arrival, airport transfers, and Adelaide accommodation all included in the one price, or perhaps a family holiday special where you can relax in wonderful spacious resort apartments with the kids, go sightseeing on a tour and pre-book a couple of water activities it what you are after. With a variety of packages and specials for very affordable prices you can have everything booked and organised before you even begin your trip.
Resort in Adelaide leaves nothing to chance and no matter where you might be staying you will come home to a comfortable and relaxing environment for you to unwind in. With health resorts, spa resorts, eco-resorts, family-orientated resorts, luxury, and boutique resorts all on offer either in the city or surrounding suburbs, you will be able to plan your ideal trip to Adelaide.
Resorts in Adelaide: