Looking for something romantic, something for the family or for that next business trip, well in the Barossa Valley you will find a huge variety of accommodation for you to check into that will really add the cherry to the cake for all trips away. From three-star self-rated properties to five-star AAA ratings, you can book your choice of accommodation in the Barossa Valley at the price that you wish to pay.
You can stay in a comfortable motel inn where there is room service, in-house movies, an ensuite, and a king bed, or check into a hotel room where you can enjoy bath robes, Austar, a plasma TV, mini bar, views, internet access, and a work desk for anyone that is looking for something for just a couple of nights. All of the accommodations in the Barossa Valley will be a great place to rest up come nightfall with all the creature comforts of home as well as a couple of extras thrown in. There are quaint bed and breakfasts for weekend escapes or for that something romantic where you will wake up to home-cooked breakfast each morning, read the morning paper and start your day right. From self-contained apartments that are great for family holidays or for anyone looking for something with a little room to move through to exclusive retreats and resorts. Barossa Valley has all types of accommodation for you to choose from and plenty of onsite facilities to attract you to stay.
Your accommodation might be anything from a swimming pool, spa, sauna, restaurant, cocktail lounge, and bar, and others might boast an onsite day spa, child minding services, school holiday activities, its own vineyard, and kids playground. Depending on where you check in you might have all of these onsite facilities included in your accommodation price plus much more. When arranging your accommodation for your trip to the Barossa Valley why not find out about the holiday specials and packages that you can book? With Barossa Valley accommodation, tours, flights, and transfers all included in the one accommodation package this can often be a great way to have everything arranged and paid for before you even begin your holiday.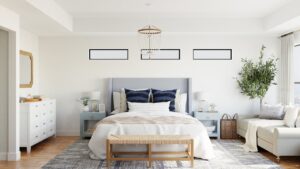 Couples can stay in a stylish cabin where in winter you can curl up around an open log fire with a good bottle of local wine or perhaps a secluded pavilion where there will be a double sunken spa, 180 degrees of uninterrupted views, coffee machine, private BBQ and veranda as well as a gourmet breakfast each morning is what you are chasing. From family resorts, business venues, budget hotels and motels, bed and breakfasts, cabins, and lodges, the Barossa Valley has just about every style of Barossa Valley accommodation you can think of.
Your Barossa Valley accommodation can be self-contained or non-self-contained depending on how long you wish to spend, you can arrange for the morning paper to be delivered each morning and wake up to a hot buffet breakfast each morning that is served in the onsite restaurant. Take a look at the huge range of accommodation that is on offer in the Barossa Valley and choose which one will suit you and your requirement the best.