» Click Here for A List of Barossa Accommodation
The Barossa Valley is a stunning holiday location with even more stunning apartments for you to enjoy your stay in. With many of the accommodation establishments including apartments being located within the main town centres of Angaston, Lyndoch, Nuriootpa, Tanunda, and Williamstown you can choose from a number of well-appointed apartments to suit your style. The Barossa Valley is closely located to Adelaide the capital of South Australia at approximately 60km from Victoria Square in the CBD of the city, so not only can you have the list of attractions on offer in the Barossa Valley but also the highlights of Adelaide as well right on your doorstep.
Whether you are just travelling by yourself or with a partner or perhaps coming for a family holiday with the kids, you can take a look at a number of excellent apartments that will not only suite your budget but your tastes as well. With one, two, and three-bedroom spacious apartments available for booking throughout the year, you can base yourself in the Barossa Valley so that you can have all of the attractions and activities right at your fingertips.
Perhaps something that is secluded and tucked away so you can forget about the outside world is what you are chasing or maybe even something where you can relax and indulge in style and splurge on yourself is what you are looking for. There are resort apartments that are perfect for families, suites that are ideal for romantic getaways, and studio rooms for those business trips where you don't really feel like staying in a hotel room again.
The apartments in the Barossa Valley will provide you with all of the creature comforts of home so your stay is an enjoyable one. You can have a number of in-room inclusions depending on where you decide to check in as well as being able to utilise all of the onsite facilities to make your stay even more enjoyable. With a swimming pool, restaurants, bar area, tour desk, concierge, porter service, secure parking, day spa, sauna, spa area, and landscaped gardens to relax in you can have any of these and more all included in your accommodation special or package that you have pre-arranged.
Your hotel apartment might be based within one of the towns where you can browse through the shops, dine in the restaurants, or make full use of the town attractions. Wander down to the tavern or bar for a quiet drink or be within easy reach of a number of award-winning wineries. With five-star resorts offering spacious apartment-style rooms, properties overlooking vineyards, and apartments with breathtaking views of the scenic landscape of the Adelaide Hills you can wake up to a visual delight every morning, no matter where you are staying.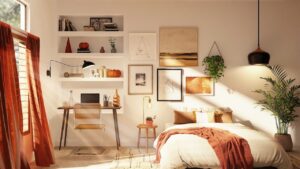 From budget apartments to luxury five-star accommodations, the range of apartments suites all travellers and their budgets. With so many of the Barossa Valley accommodation properties that offer apartment-style living, they all boast attention to detail, offer a range of onsite attractions and your room will be just what you expect. Book before your preferred apartment not so you don't miss out as the Barossa Valley is a much-loved holiday destination and is visited by holidaymakers and tourists from around the world all throughout the year.