» Click Here for A List of Barossa Accommodation
Looking for indulgence, elegance, and a holiday of sophistication, why not take a look at the luxury accommodation available in the Barossa Valley where it can all begin? From the moment you arrive at your chosen luxury accommodation, the staff will endeavour to make sure your stay with them is a memorable one with everything you could want for a relaxing holiday in the countryside.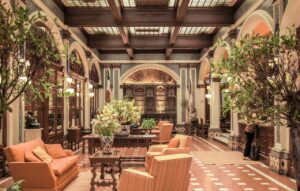 The Barossa Valley is the ideal place to come to for romantic escapes, fun family holidays, honeymoons, and special occasions. Your luxury accommodation can be the ultimate place to rejuvenate the body, mind, and soul, where you can be pampered in the day spa, wined and dined in fine Barossa Valley dining restaurants, or just relax by the pool. Your holiday of luxury will be perfectly complimented with a stay at any one of the luxury accommodation properties in the Barossa Valley. Picture being perched at the top of a hill overlooking a vineyard or tucked away in the Adelaide Hills where the sounds of nature will be your alarm every morning. You can enjoy wine tasting at award-winning wineries, dining out for breakfast, lunch, and dinner, visiting attractions and embark on a range of tours and look forward to returning home to your Barossa Valley accommodation come the end of the day where you can relax.
Every luxury accommodation property in the Barossa Valley varies from the next but one thing is constant no matter where you stay, and that is that you will enjoy the ultimate indulgence. You can look forward to a range of inclusions such as boutique rooms, a day spa, a swimming pool, a concierge, a porter service, a fine dining restaurant, 24-hour reception, room service, a golf course, tennis courts, and more. With beautifully designed rooms, outstanding architecture, privacy, and outstanding service, your holiday at any one of the luxury accommodation properties in the Barossa Valley will be one that you will wish never had to end.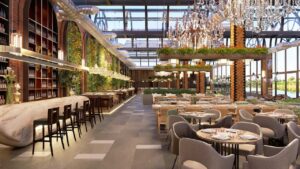 There are boutique hotel rooms, private bed and breakfasts where you can wake up to gourmet breakfast each morning, luxury vineyard resorts, and designer apartments where nothing has been left to chance. Your luxury accommodation will include everything you would come to expect from a four or five-star property letting you experience wonderful accommodation. Some of the luxury accommodation properties in the Barossa Valley are internationally acclaimed and have won numerous awards over the years, so when arranging your luxury accommodation please be sure to book well in advance as so many of the places are very sought after.
The Barossa Valley is a place of rejuvenation, where you can relax and rest in style. Dine on fine food and wines, visit cellar doors within the region, wander through vineyards, enjoy a sightseeing tour, take a hot air balloon ride one afternoon, or sit in the landscaped gardens and enjoy the view. You can let all of your cares slip away in the Barossa, where you will be catered to, looked after, and stay in some of the best luxury accommodations in the state.