» Click Here for A List of Barossa Accommodation
The Barossa Valley doesn't just offer some of the country's best wineries for you to enjoy but there are also a whole other list of activities and attractions that you can see and do while you are here. Whether you are looking to take to skies, go hiking, cycling, dining, sightseeing or sample some of the delicious foods and wines of the local region, you can find many great activities that are surely going to spark some interest.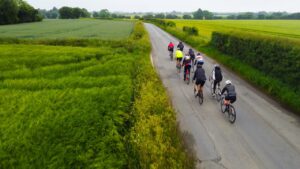 From visiting the cellar doors where you can sample all of the wines that are produced in the area as well as enjoy a wonderful meal at any one of the vineyard restaurants or browse through markets and stalls where local farmers showcase only the best of what they grow, you can taste test some of the best foods Australia is renowned for. You can join a food and wine tour where a local guide will take you to all of the great places as well as book onto many other great tours that will showcase all of the main attractions. From hiking trips, and guided walks through the National Parks and forests to sightseeing tours, there are many to choose from.
You can visit Whispering Wall where you will discover amazing acoustics and have a picnic at the Barossa Reservoir, stop in at Springton where you can see the hollow gum tree that housed a pioneer family back in the olden days, visit art galleries, craft shops, boutiques, and stores. The townships of the Barossa Valley all offer many of their own attractions and activities, from dining to shopping, parks and gardens, and famous sights.
There are scenic drives to explore, 50 wineries in the region with most of them open to the public, and the first German settlement in Bethany to see. There are bars and pubs that all exude a local history and style and festivals and annual events that make their way to the Barossa Valley for everyone to enjoy, from music festivals, food, and wine festivals, the Barossa Vintage Festival held at Easter as well as the Barossa Under the Stars in February and so much more.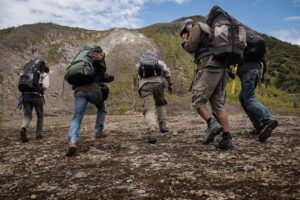 You can enjoy a helicopter ride or hot air balloon ride, do a scenic flight in a twin jet aeroplane, go swimming in one of the local pools or lakes, do some estuary fishing, visit a working farm, see an alpaca farm or sample some beers at one of the local breweries. There are cheese factories, olive groves, and lavender farms to see, golfing, pamper sessions at one of the day spas, cycling, and recreation parks to spend time at.
From seeing the art of cooperage to watching how wooden barrels are carved out to seeing the art of winemaking and beer producing done, there are many activities that you can fill up your days within the Barossa Valley. Whether you wish to spend your days lazing about or fill them up with heaps of activities you will find so many things that will interest you as well as enjoy some of the best wineries in the country.