» Click Here for A List of Barossa Accommodation
With perfect resort-style accommodation and picture-perfect surroundings, the Barossa Valley will be the ideal place for your next trip away. With a range of resorts to stay in, you will find the right one that suites your budget and style for you to base yourself at so that you can explore, discover and taste your way through the Barossa Valley. You can choose to stay at a resort perched at the top of a vineyard hilltop or tucked away from the world so it is only you and nature or enjoy five-star accommodation at one of the luxury resorts in the Barossa Valley where you can have every whim catered to.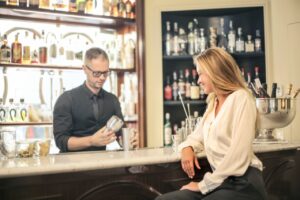 The Barossa Valley is a haven for people who just want to escape the rat race and get away from it all for a while where you can wake to the calling of the birds, sample award-winning foods and wines, and enjoy a region that is rich in heritage and culture that dates back many years. The resorts in the Barossa Valley provide a restful place for everyone to really put their feet up, relax and rejuvenate the body, mind, and soul. You can laze by the pool, read a book in the landscaped gardens, have a workout in the gym and fitness room, or meet up with friends in the lounge and cocktail bar.
Your resort can offer a great range of facilities that are all included in one price for you to use such as a 24-hour front desk, day spa, dry cleaning service, golf course, tennis courts, luggage storage, secure parking, heated and nonheated pool, kids playground, restaurants, wheelchair access, and tour desk. The staff will always be on hand to assist you with anything that you may need to make your holiday easier, from booking any range of tours that you might wish to do, to securing flights and arranging transfers. Have a holiday package booked for your stay at one of the resorts in the Barossa Valley where you can have your accommodation, flights, meals, transfers, and tours all included in one price and pre-arrange everything before you even begin your vacation.
From family orientate resorts to places that are suited only to couples you will surely find a resort to compliment your holiday to the Barossa Valley. The resorts in the Barossa Valley offer rooms styles such as self-contained apartments that are great for families and anyone planning an extended stay as they provide plenty of room to move and fully contained kitchen there are also deluxe studio suites, spa suites, superior rooms, and pool view rooms. Whichever resort in the Barossa Valley you stay at you will never be far from the variety of attractions and activities that you can look forward to and a winery or two will be just down the road.
With National Parks, forests, wineries, vineyards, cellar doors, markets, and many more attractions and activities, your resort accommodation in the Barossa Valley will place you perfectly so you can have all of this right at your doorstep. Book into an exclusive resort for something romantic, bring the family to a family resort, plan the perfect business function at the business centres within a number of the resorts, or book a budget resort-style room that will be the ideal place to crash come to the end of a jam-packed day of fun and entertainment. The resorts in the Barossa Valley are open all year round but as it is a very popular holiday destination you must be sure to book well in advance so that you don't miss out.